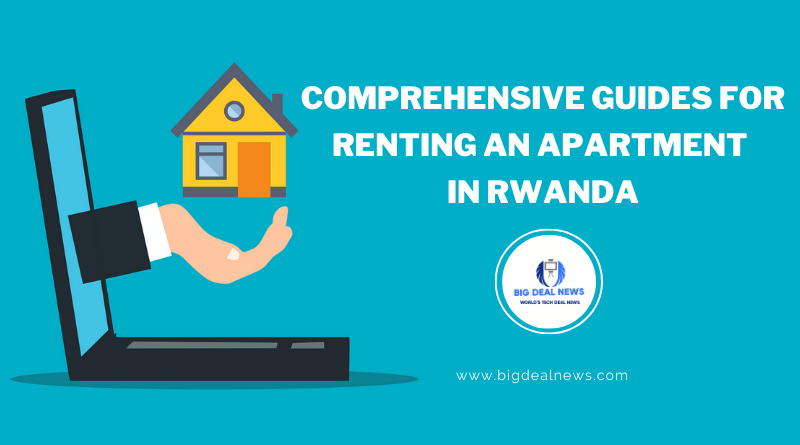 Renting an Apartment in Kigali; Comprehensive Guides.
Kigali, the capital city of Rwanda, is a vibrant and rapidly developing urban center that has garnered international attention for its cleanliness, safety, and impressive economic growth. As a result, many individuals from various parts of the world are drawn to the city for business, education, and leisure purposes. One common question that arises among potential residents is whether anyone can rent an apartment in Kigali, Rwanda. In this article, we delve into the process of renting an apartment in Kigali, exploring the legal and practical aspects that both locals and foreigners need to consider.
Rental Regulations and Guidelines
In Kigali, renting an apartment is generally accessible to both Rwandan citizens and foreigners. The Rwandan government has taken steps to promote transparency and fairness in the real estate sector. Rental regulations are in place to ensure that the rights of both tenants and landlords are protected. This includes guidelines related to lease agreements, tenant rights, and dispute resolution mechanisms.
Documentation and Eligibility
For Rwandan citizens, the process of renting an apartment in Kigali involves providing proof of identity, such as a national ID card or passport, and other necessary personal details. Some landlords might also require proof of employment or income.
Foreign Nationals: Foreigners looking to rent an apartment in Kigali will need to provide a valid passport, a residence permit, and potentially a work permit, depending on the purpose of their stay. These documents demonstrate eligibility and legal status within the country.
Choosing the Right Neighborhood
Kigali boasts a range of neighborhoods, each with its own unique charm and character. From the bustling city center to the more serene suburban areas, prospective renters can find options that suit their preferences and needs. Researching the neighborhoods and their proximity to workplaces, schools, and amenities is crucial in making an informed decision.
Working with Real Estate Agents
Engaging the services of a reputable real estate agent can simplify the process of finding an apartment in Kigali. These professionals are well-versed in the local real estate market and can help renters identify suitable properties that align with their preferences and budget. Real estate agents can also assist with negotiating lease terms and ensuring that all legal requirements are met.
Lease Agreements and Rental Costs
Lease agreements in Kigali typically outline the terms and conditions of the rental arrangement, including rent amount, payment schedule, duration of the lease, and any additional terms. Renting costs vary based on factors such as the size of the apartment, location, and amenities provided. It's advisable for renters to thoroughly review the lease agreement and seek legal advice if needed before signing.
Ensuring a Smooth Transition
Upon securing an apartment, renters need to complete necessary administrative tasks such as connecting utilities, obtaining necessary permits, and understanding building regulations. This ensures a seamless transition into the new living arrangement.
In conclusion, renting an apartment in Kigali, Rwanda, is a feasible option for both locals and foreign nationals. The city's thriving real estate market, along with its well-defined rental regulations, contributes to a relatively straightforward process for securing accommodation. By adhering to legal requirements, conducting thorough research, and seeking professional guidance when needed, individuals can enjoy a comfortable and fulfilling living experience in Kigali.